Shequita thought we were going for an impromptu snowboarding trip in Park City, Utah for her days off. Little did she know, I had been planning it as a WEDDING ENGAGEMENT trip for the last two months! Here's how my plan unfolded: I had Jamie Young, The Sales Tools Development Department Head, text me to say he needed me to make a testimonial video of our trip and to make sure Shequita commented on the video as well.  Wanting to keep her mind on what she was going to say in the video, and not on any nervousness I might be exuding, I made sure to show her the text at the airport when we landed. I told the Uber driver to take us to a pretty spot to record the video.  And here it is: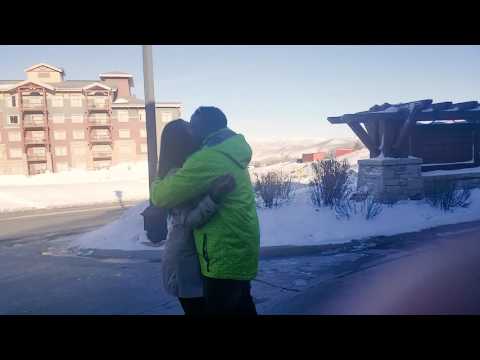 As you can see, she said, "Yes!" so it was a great weekend. lol 🙂
That night we celebrated our engagement at 350 Main, a restaurant on Main Street, and at High West Distillery.  We spent the rest of the trip snowboarding. The Sunrise Lodge Hilton Grand Vacation property, where we stayed, is linked by gondola to Canyons Mountain Resort.  As they are on one of the largest mountains in the country, there were about 300 runs, 41 lifts, and 7,300 ski-able acres to choose from.  One day, we took the entire afternoon to snowboard from The Canyons to the Park City gondola base, then rode a couple of gondolas to Park City,  had lunch there, and then snowboarded back to the Sunrise Lodge. By the way, the lodge offers a fantastic military discount.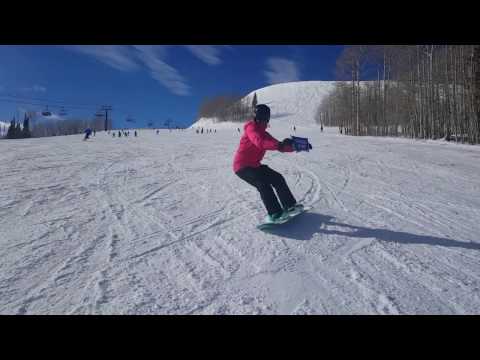 If you want to find out how YOU can "Be Here" and live this sort of lifestyle, contact me.