Is Vegas one of the top five places you'd like to spend New Year's? This New Year's (2016), I went on a DreamTrip to Las Vegas. This was an awesome deal I detailed in a previous blog, but the deal got even sweeter when I got there.  For some reason, immediately upon arrival, I was upgraded to a penthouse corner suite! See a quick tour of the suite: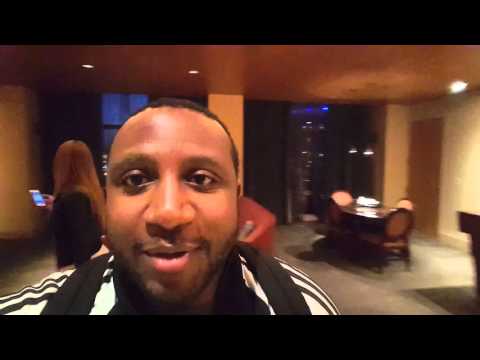 That was a great start to the trip and then it was on to the top floor of the Palms' Nove for the DreamTrip Welcome Party, where we met Host Donny Benavidez and the other DreamTrippers and enjoyed a two-hour open bar with hors d'oeuvres.
Wednesday, Shequita Bennett, Joel Bloomquist, and I returned to the top of the Palms to go to Ghost Bar. Thursday, we had an amazing, four-course dinner at Nove, hung out on the Las Vegas Strip, then went to the Rain Nightclub where we had DreamTripper VIP status and an open-bar.
On Friday it was time to sweat out the "toxins" from the night before in the giant steam room at the co-ed day spa at Hamman.  Later that day, we went on our included, sunset helicopter tour over Las Vegas.  We flew over the Las Vegas Strip just before sunset, then the Hoover Dam at sunset, and back to the Strip at night, so we could take advantage of all the lights. This tour is $259 regularly, but was included in our DreamTrip package.
Here's a short video from the helicopter: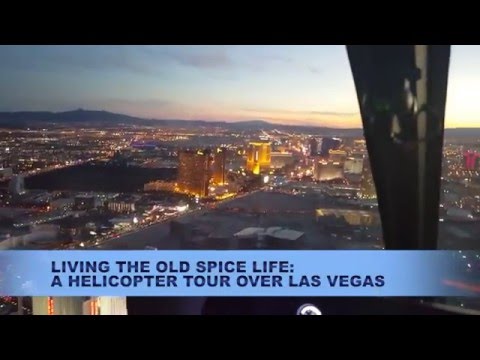 After the helicopter tour, we went to the Palms' Cafe 6 for some fantastic burgers.  It's a spot you should definitely check out!
I stayed an extra day after the DreamTrip to go snowboarding with Melanie Levitz , Shequita Bennett, Josh Damian, Janesa Bona at Mount Charleston's Lee Canyon.
Interested in taking a trip like this? Contact me.