This month my Old Spice Lifestyle landed me in Columbus, Las Vegas, New York, and the Dominican Republic. I was in Punta Cana August 21-26 and was able to see the only Coco Bongo club in the world I hadn't yet been to.  You can find them in Cancun, Playa del Carmen (MX), and, finally, Punta Cana, Dominican Republic.  As I've said before and I'll say again: Coco Bongo Shows and Discos are the best nightclubs in the world!  … And trust me, I know my night clubs.  Here's a clip of one of their amazing performances that happened right above our heads: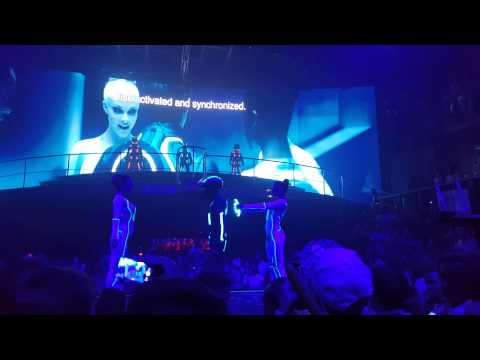 I went to the DR with my friend, Stefany Diaz, who is from there, so she showed me around. I stayed at the Royalton resort which is an all-inclusive/all-you-can-eat-and-drink resort. We went zip-lining with Olympus tours through the jungle.  I got to try one of the national drinks called Mama Juana (mamajuana), which is rum, red wine, and honey soaked in a bottle with tree bark and herbs. I also enjoyed the hotel mini bar and swam in the ocean and the resort infinity pools.
On the way back I had a twelve hour layover in Newark, NJ. So my friends, Charlene Rago and Victor Parrish,
picked me up in his sweet BMW Six-Series, paid for by our company. We went to Jersey City and took a picture of the skyline.
It was the first time I saw the skyline with the new Freedom Tower. Of course, when in New York, I must eat some pizza.  Artichoke Pizza was super delicious.  We ended the night at a rooftop bar with a breathtaking view of the Empire State Building.
Does this sound like a trip you might enjoy? If so you should look into getting your own Old Spice Lifestyle.