The industry of network marketing has been around for over 100 years.  Let's explore why it has such longevity.
1. It's Intuitive.
On a daily basis, most of us network market and don't even realize it. When was the last time you recommended a great movie or a great restaurant to a friend? That's all network marketing is, MARKETING TO YOUR NETWORK. Now did you get paid for that recommendation? Probably not. So here is a practical example from my life. I have a Samsung Galaxy S4 cell phone, I recommend my cell phone to people all the time, and many of my friends have switched from iPhones to Galaxys. Now for all these recommendations does Samsung give me anything for my marketing? NO. I promote their product for free and I get nothing. Now what if Samsung paid you for sharing your phone experience and when your friend gets the phone you get paid? Wouldn't that be cool? Well, that is the thought process behind Network Marketing. A person finds a product or service that they like and are passionate about and they get paid for sharing that product or service with their friends and family (their NETWORK).
Now that's not a bad thing. Especially considering how powerful WORD-OF-MOUTH advertising is these days. When's the last time you purchased something you saw from a bill board or ad in a newspaper? When is the last time you have bought something because you saw it on a commercial? (Does anyone even watch commercials anymore?) NOW, when is the last time you purchased something (dinner, movie, vacation, etc.) because a friend recommended it to you? I bet the last scenario is more recent than the other two combined and happens more often as well. Word-of-mouth advertising is incredibly powerful and has the ability to spread across the globe fast and virally. Network Marketing Companies are using this trend to save a tremendous amount of money on their advertising budget.
2. It's Profitable for Billionaires and the Average Person.
According to the movie Rise of the Entrepreneur by Eric Worre, a prominent figure in Network Marketing, in 2013 Global network marketing sales were $178 billion. The average network marketing company pays out around 40% of their volume to the network of distributors that MARKET their product. This means $71 billion gets paid out yearly and almost $200 million gets paid out DAILY to the network of Distributors, and that's a tremendous piece of a pie to split. As you can see the network marketing industry is a huge industry, bigger than the NFL, the music industry, and the movie industry combined.
However, Network Marketing is a way for the average person with a very small monetary investment to be able to create another stream of income on a spare time/part time basis. Never would I tell someone to start doing my company and just quit their job right away. That's how most people think. They thing they have to quit what they are currently doing to start something new and this just isn't true. Everyone needs different streams of income. If I ask you which is your favorite stream of income? Most likely you will say your job. I'm not sure where I heard this from, but the average millionaire has 7 streams of income. This means that they have 7 different entities paying them at any one time, and if one stream of income falls away they are still financially good because they have many different things paying them at once. Now Donald Trump has hundreds of streams of income and Warren Buffett, one of the richest men in the world, has thousands. Now here's the kicker: these two billionaires both endorse network marketing. Donald Trump co-authored a book with Robert Kiyosaki, entitling a chapter, "Why We Recommend Network Marketing." 
Warren Buffett owns three network marketing companies. The biggest one, which many have heard about, is The Pampered Chef. If these billionaires endorse and own network marketing companies they must know a secret.  Or we can think of it as a hint: If it's good enough for these hugely successful businessmen than its good enough for me.
3. But isn't it a Pyramid Scheme?
Now there are some people that call network marketing a pyramid scheme or a scam. Check out this video that addresses that: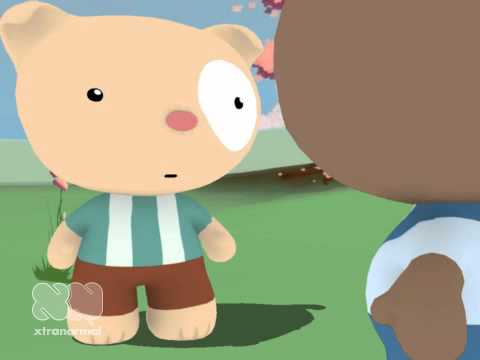 A true pyramid/Ponzi scheme is an exchange of money with no associated product or service. Pyramids are illegal and get shut down quickly by the SEC. A good network marketing company is based off of a sound product or service that will stand the test of time and that offers people the opportunity to build teams as they see fit. In a good network marketing company, money is not made on recruiting reps, the money is made on the sale of the product.
Some will counter by declaring that the person at the top is the one who makes all the money. Where most people work, what is the likelihood that the CEO is going to tell the hard-working, employee underling how to take their job? They aren't because there is only one spot at the top. In network marketing everyone starts at the bottom and there are unlimited spaces at the top and anyone can pass anyone up at any time. In order to succeed in network marketing, it takes time and dedication. You will be paid what you are worth, not for the amount of time you served. (This will be further addressed in a later blog.) Also, in order to succeed you need to take people with you and help them. If you help enough people in network marketing get what they want, you WILL get what you want. There's no benefit to people stepping all over each other like there is in the corporate world.
If you want more information about network marketing, shoot me an email.